Student exchange opportunities - study abroad for 3-12 months!
Updated on 29/06/2020 - 16:10
The Bar-Ilan International School will be holding an online event on July 14, 2020 at 19:00 (Israel Time) with information about opportunities for Bar-Ilan students to spend a few months at one of 53 universities (in 21 countries). To register for the event follow this link.
For More information about student exchange, visit: https://biuinternational.com/short-term-andexchange/outgoing-biu-students/
Contact: Students.Exchange@biu.ac.il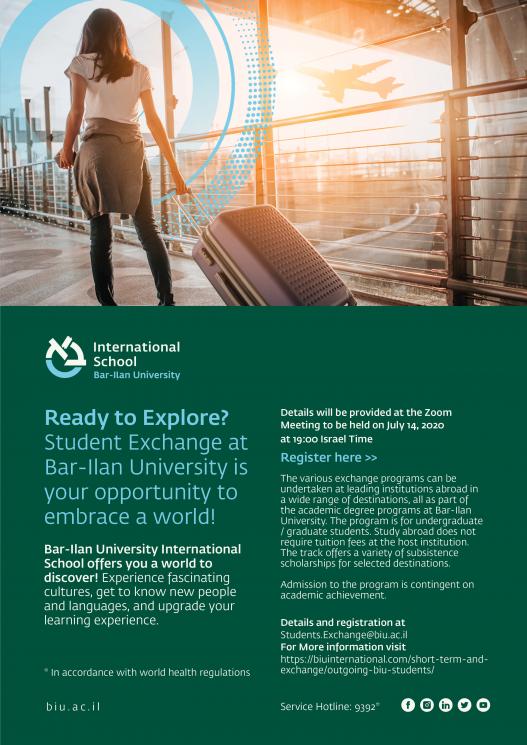 Last modified: 29/06/2020