Faculty publications: Ilana Blumberg, Open Your Hand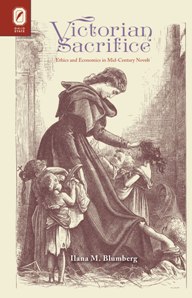 In Open Your Hand: Teaching as a Jew, Teaching as an American (Rutgers University Press, 2018), Ilana Blumberg explores how civic and religious commitments shape the culture of her humanities classrooms, and argues that there is no education without ethics. When we know what sort of society we seek to build, our teaching practices follow.
In vivid classroom scenes from kindergarten through middle school to the university level, Blumberg conveys the drama of intellectual discovery as she offers novice and experienced teachers a pedagogy of writing, speaking, reading, and thinking that she links clearly to the moral and personal development of her students.
Writing as an observant Jew and as an American, Blumberg does not shy away from the difficult challenge of balancing identities in the twenty-first century: how to remain true to a community of origin while being a national and global citizen. As she negotiates questions of faith and citizenship in the wide range of classrooms she traverses, Blumberg reminds us that teaching - and learning - are nothing short of a moral art, and that the future of our society depends on it.
Last Updated Date : 15/12/2021