Conference on Multilingualism and Multiculturalism
On June 4-6, 2018 we shall hold at Bar Ilan University a conference on the SCIENTIFIC AND SOCIETAL CONTRIBUTIONS OF RESEARCH IN MULTILINGUAL AND MULTICULTURAL COMMUNITIES.
A special session to honor Prof Joel Walters upon his retirement will be held on June 4th.

Full program
There is no registration fee, but you please register by June 1, 2018 at fichmans@gmail.com. Please indicate full name and affiliation and the days you are planning to attend.

Looking forward to seeing you all there.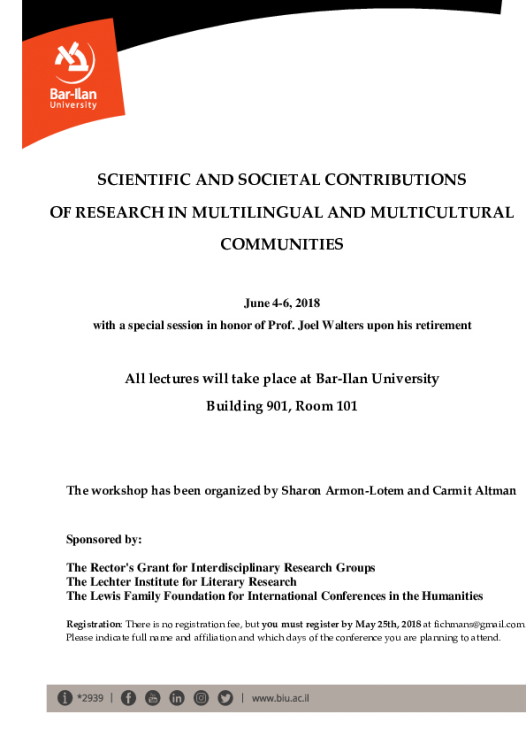 Subscribe to our Telegram channel to get notified about upcoming talks and events
Last modified: 31/05/2018